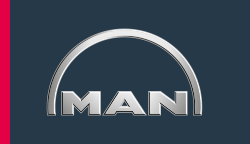 WE'RE MOVING FAST. YOU CAN TOO.
Our big ambitions in a fast-moving transport industry make for a dynamic environment that offers lots of opportunity for growth. And it feels good.
To continue to be proud of our products and services, to stay ahead of emerging technologies and innovation, and to ensure you are confident in your role wherever you join us, we continue to invest heavily in training and development.
So, from the beginning, everyone benefits from basic training to ensure they are competent and capable in their role. Then we look ahead to see how we can develop your skills and knowledge with in-house or external training.
We're proud to say that many of our senior managers joined us as apprentices. Which says something about our proactive approach to promoting from within, driven by a range of development programmes.