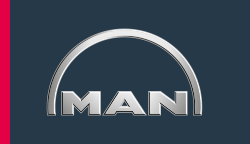 MAN at a Glance
We're proud to be part of the international MAN Group and its 260+ year heritage. MAN Truck & Bus UK is a TRATON SE company and one of Europe's leading commercial vehicle manufacturers and transport solution providers. With an annual turnover of over 9.5 billion euros (2020), our award-winning product portfolio includes vans, trucks, buses, luxury coaches, diesel and gas engines.
As well as our products, customers benefit from nationwide Dealer Network support, and with 67 service points throughout the country, we're well on our way to being recognised as the most reliable road transport service provider. To achieve our aims, we anticipate and understand our customers' ever-evolving needs in a fast-paced, dynamic marketplace. We're focusing on our innovative uptime principle and unique fleet management programme.
At the heart of our operations are the team members who drive our success – our people are our Pride. Since 1992, we've been supporting and enabling our people to take pride in delivering the kind of personable service that our customers and business partners have come to know us for. And that's even before we get to the quality engineering and technological excellence they expect from the MAN brand.
Our products are special. From vans weighing a total of 3.0 to 5.5 tons, trucks in the 7.49 to 44-ton total weight range to heavy special-purpose vehicles with a total towing weight of up to 250 tonnes: we're a full-range provider covering all weight classes. The company also produces urban and intercity buses, coaches and bus chassis under the MAN brand, as well as van-based minibuses and luxury coaches under the NEOPLAN brand. Industrial engines round off our portfolio for marine, on-road and off-road applications, as well as comprehensive services relating to mobility.
With a record eight times winning the International Truck of the Year Award and more than 100 years of history, our product range proves that efficiency is more than just a trademark for MAN. If you share our ambitions, we'd be proud to have you join us on our journey.
Join the Pride.
Our community
Major Investment: MAN Truck & Bus UK opens five dealerships across Central England. In January 2021 MAN Truck & Bus UK Ltd announced the purchase of the HRVS Group and, in so doing, acquired five dealerships located across Central England: Ripley, Stoke-on-Trent, Sheffield, Scunthorpe and Sleaford, as well as a customer workshop in Burton upon Trent. David Littlejohn, Head of Branches UK, MAN Truck & Bus UK Ltd, said: "We're pleased to announce that the acquisition is now complete and the five sites are now an integral part of MAN Truck & Bus Ltd.'s wholly owned dealer network. "We're also very pleased and hugely excited to be welcoming the dedicated and highly experienced colleagues from across all the sites to the MAN Truck & Bus family. This acquisition is of major importance to our business as it both strengthens our network footprint and further ensures our presence in several key strategic locations." The new locations, now known and trading as: MAN Truck & Bus Ripley, MAN Truck & Bus Stoke-on-Trent, MAN Truck & Bus Sheffield, MAN Truck & Bus Scunthorpe and MAN Truck & Bus Sleaford increases MAN Truck & Bus UK Ltd.'s wholly-owned branch network, which now numbers 21 vehicle service and sales locations nationwide.
Steering components, shock absorbers and air springs all play a vital role in the drive and handling of your vehicle. Using #MAN Genuine parts is the only way to enjoy optimum reliability and minimum downtime - and all with 15% off. Find out more: https://bit.ly/2UEhg42
Are you a qualified HGV Technician looking for a new opportunity for one of the big 6 truck manufacturers in the UK? Do you have previous experience of working with HGVs, ideally in a workshop environment? Here at MAN Truck & Bus we are looking for an experienced HGV technician to join our depot in Bellshill. https://careers.man.co.uk/search-jobs/hgv-technician-job-bellshill-473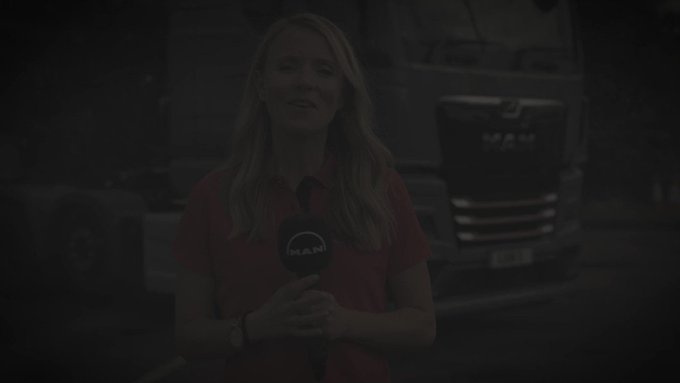 The new #MANTGXIndividualLionS is packed with safety features like the blind spot assistant as shown in our latest episode of 'In the Driving Seat'. Find out more about the Individual Lion S on our website: https://t.co/8zDgoiOZSg #IntheDrivingSeat https://t.co/H9sOHI5fkw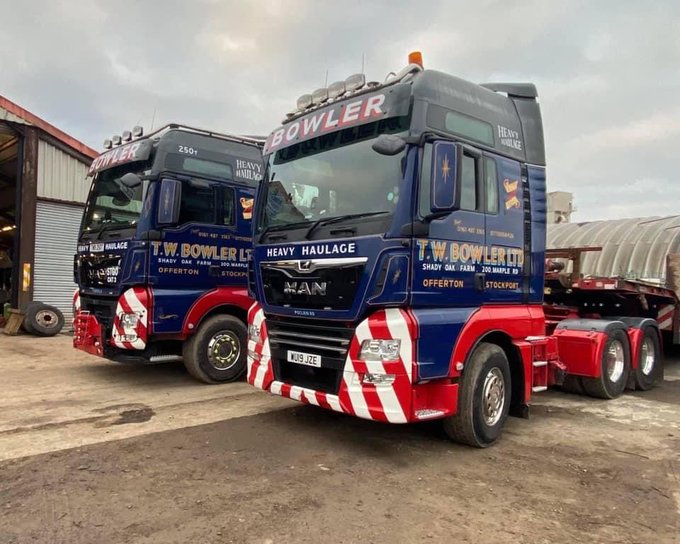 Two of TW Bowler Ltd's Heavy Haulage #MANTRUCK tractors at rest. Established in 1950 and 4th generation family run, TW Bowler specialise in providing specialist heavy haulage transport solutions across the UK and into Europe. https://t.co/m2aT4cx8PF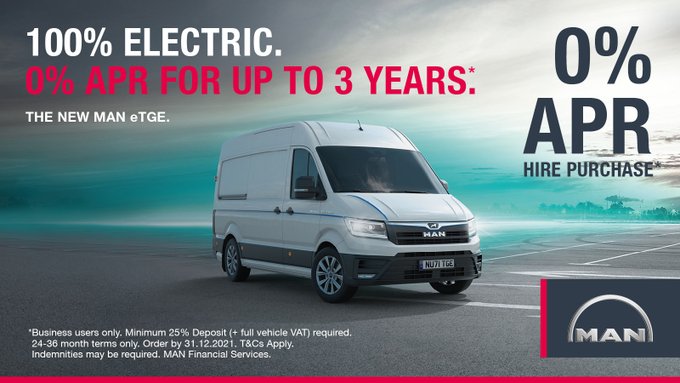 It's time to go electric as our powerful new all-electric eTGE is available with up to 3 years 0% APR until 31 December. For more information please email enquiries@man.eu or visit our website here: https://t.co/rUr3FwLjyX https://t.co/FLlGrPybM0