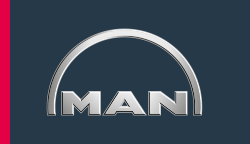 About MAN
Proud to be part of the international MAN Group with a 260+ year heritage, MAN Truck & Bus is on a journey to becoming the most trusted, reliable road transport service provider in the UK. Most recently, we're also delighted to have won the Large Van of the Year category at the Honest John Awards and the Fleet Truck of the Year category at the Motor Transport Awards.
Since 1992, we've been supporting and enabling our people take pride in delivering the kind of personable service that our customers and business partners have come to know us for. And that's even before we get to the quality engineering and technological excellence they expect from the MAN brand.
That begins with our standard truck range and the 7.5 tonne TGL, the medium weight TGM and the 44 tonne TGS and TGX trucks. It also includes our specialist transport solutions for demanding sectors such as emergency services and the military. Here in the UK, we also supply the public transport industry with the CitySmart and EcoCity buses, with the latter awarded low carbon status as it runs on compressed natural gas. MAN's NEOPLAN luxury coaches complete the range and offer the ultimate in passenger quality and luxury. We also support and enable our customer journeys with aftersales, parts, used vehicle sales, service, vehicle rental, fleet management and driver training.
We'll achieve our aims by continuing to understand our customers ever-evolving needs in a fast-paced, dynamic marketplace, and by focusing on our innovative uptime principal and unique fleet management programme.
If you share our ambitions, we'd be proud to have you join us on our journey.
Our community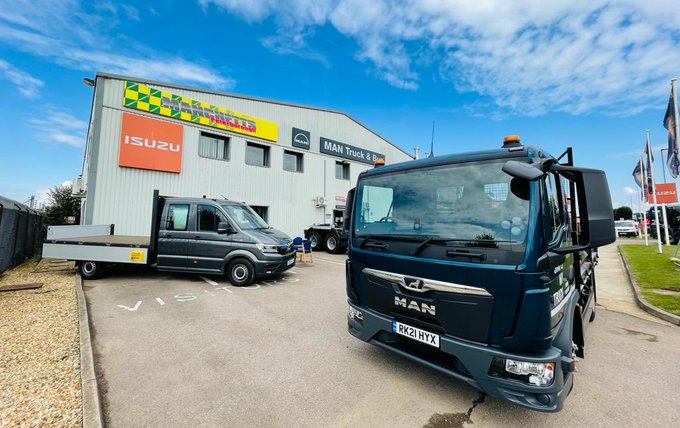 Bright and early today at our #SimplyMyTruck Construction and Waste Roadshow in Peterborough with ⁦@manchetts⁩ Manchetts Peterborough. The vehicles look amazing (TGE, TGL, TGM and TGS) and we're expecting a busy day with visiting customers ⁦@TruckstopNews⁩ https://t.co/h35eq0yJ2s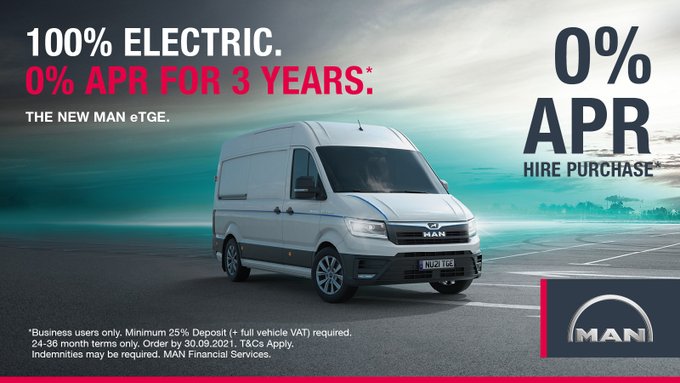 It's time to go electric as our powerful new all-electric eTGE is available with our 3 years' 0% APR offer - but only until 30 September. For more information please email enquiries@man.eu or visit our website here: https://t.co/p7lJKKmfBV https://t.co/WzLrKxrOWC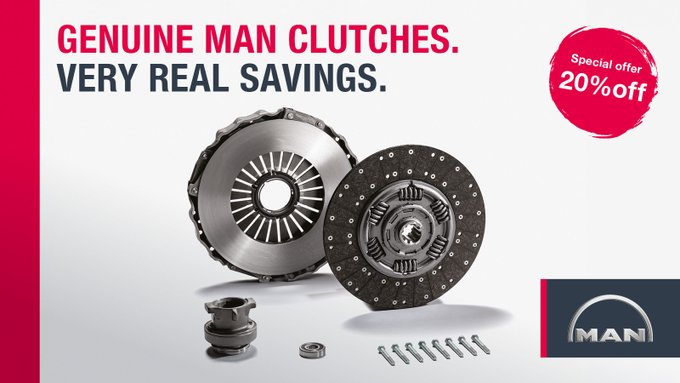 The clutch. It's the part of your #MAN vehicle that has to put up with extreme mechanical, dynamic, and thermal demands. So, when you replace it, make sure you choose a part that's made for the job - a MAN Genuine clutch. Find all the details here: https://t.co/QeBMvpYAWX https://t.co/fyDZPrMOG8
MAN Truck Karaoke – Episode 3>
Watch video
MAN Truck Karaoke – Episode 2>
Watch video
MAN Truck Karaoke – Episode 1>
Watch video