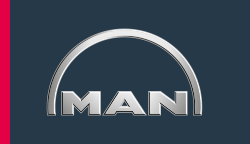 WHY BE PART OF THE PRIDE?
There are many reasons to join us here at MAN and many opportunities to grow with us across the UK and around the world.
We think you'll agree that the best reason is to work with other people like you: people who work together to put our customers first, people who are proud of our product range and passionate about what it can do, people who don't mind a bit of hard work and support each other to make sure we deliver our customer promises, every day.
Here you'll be trusted and respected to be your best and do your best. It's the MAN way.