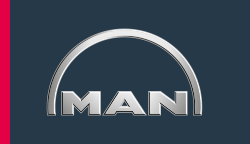 Used Vehicle Administrator
Location: Swindon
Salary: £22,000
Hours: Full Time
Contract type: Fixed Term
Contract length: 12 months
Closing date: 31.08.2022
Job details
Are you a strong administrator that is methodical and has the willing to learn? Do you want to join a busy used vehicle team in a large Swindon head office?
We are looking for a Vehicle Administrator to join our TopUsed team in Swindon for Maternity Cover for 12 months. In this role, you will provide administration support for Trade Sales, Part Exchanges and Strategic Purchases within the used vehicle world that will allow us to co-ordinate out the monthly stock check. The part exchange and stock check process involves dealing with all areas of the sales organisation against tight time constraints, which can be challenging at times. You will also deal with trade sales on a regular basis and ensure that they are processed in timely manner, whilst ensuring that audit requirements are met.
In order to be successful in this role you will need to have good organisation skills as well as good communication skills, as well as being a team player with the ability to use your own initiative. You should be flexible, adaptable and not afraid to work in a fast-paced environment.
It is important to us to make sure we look after our employees and therefore we offer a competitive salary + plus bonus. You will have access to our extremely attractive benefits scheme that includes perks such as private health care, a healthy contribution pension and 25 days holiday (with the opportunity to buy more), attractive employee car scheme to name a few.