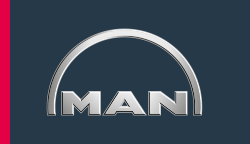 Training Coordinator
Location: Swindon
Salary: Upto £26,000 plus benefits
Hours: Full Time
Contract type: Fixed Term
Contract length: 12 months FTC
Closing date: 05.07.2022
Job details
Do you have a strong coordination background? Have you got experience of working in a busy Learning & Development function?
We are recruiting for a Training Coordinator to join our established L&D team on a 12 month fixed term contract.
In this role you will be responsible for:
. Provide full assistance and back-up to the Learning & Development manager and Training Officers.. Assist with the coordination and organisation of training events from planning through delivery to follow up for L&D and other departments.. Coordinate the New Sales Executive induction week.. Liaise with external suppliers and customers.. Liaise with all branches and internal departments regarding training information.. Assist with the development and production of training material.. Update and maintain personnel training records through Seminaris and local records to ISO standards.. Raise learning contracts and recoupment of costs documents.. Assist with the analysis of training needs.. Actively promote learning and development including the production and distribution of the Training Prospectus.. Actively seek out business improvement measures.. Accurately raise purchase orders and invoices.. Manage the administration of appraisal returns including extractions, compilation and organisation of training needs.. Collate and summarise delegate evaluation feedback.. Assemble year-end data summaries of L&D department activities.
In order to perform this role effectively, you will have excellent organisation, coordination and time management skill. You should have a methodical approach to data handling and general administration, have an excellent telephone manner and have a strong focus on internal and external customers. You should have the ability to liaise with stakeholders at all levels of the organisation, with a positive and proactive skills set.
Ideally you will have a background in event organising, or better still Learning & Development and be used to working in a confidential environment.
However, this is just a guide, if you see something here that you can't tick off - good, you can learn here.
It is important to us to make sure we look after our employees and therefore we offer a competitive salary + plus bonus. You will have access to our extremely attractive benefits scheme that includes perks such as private health care, a healthy contribution pension and 25 days holiday (with the opportunity to buy more), attractive employee car scheme to name a few.