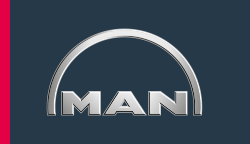 Service Admininistrator
Location: Stoke
Salary: Upto £23,000 plus benefits
Hours: Full Time
Contract type: Permanent
Closing date: 10.12.2021
Job details
Do you have experience within a Heavy Vehicle dealership and service department? Do you have experience of providing a fast and effective service for a variety of customers?
We are recruiting for a Service Administration to join our team in Stokeon a full time permanent basis.
In this role you will be the '€˜face' of the dealership and therefore it is expected that you would provide our customers with the highest level of customer service and support that they require. You will work collaboratively within the service team to proactively load and plan the workshop, maximising utilisation under the direction of the Workshop Controller. You will handle customer and workshop demands in line with MAN company processes and customer expectations.
In order to perform this role effectively, you will ideally have worked in a similar environment such as a dealership or service department and therefore used to deal with numerous tasks at any one time. You should have a high standard of Excel and may have even used ESA Mantis (our parts identifier system) or something similar would be great. It would be advantageous to us if you had a proven track record within a supervisory capacity as this role does sometimes require you to work independently on service reception.
It is important to us to make sure we look after our employees and therefore we offer a competitive salary + plus bonus. You will have access to our extremely attractive benefits scheme that includes perks such as private health care, a healthy contribution pension and 22 days holiday (with the opportunity to buy more), attractive employee car scheme to name a few.