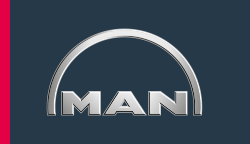 Sales Executive Used Truck
Location: Field Based - South
Salary: OTE +£60,000
Hours: Full Time
Contract type: Permanent
Closing date: 30.11.2021
Job details
Do you come from a used truck or van sales environment?
Are you a seasoned campaigner, with a knowledge of the truck industry and used to performing well against challenging sales targets?
Do you have what it takes to join our salesforce and work for a major truck manufacturer?
We are looking for an experienced sales professional to join our TopUsed Truck team in the South (Milton Keynes and Bedfordshire) on a full time permanent basis.
Within this role you will be required to work towards annual sales targets to actively promote used sales within your agreed territory. You will be expected to have the technical ability to demonstrate Used vehicle products within the MAN range, as well as upselling financial and after sales products that we offer. You should also be competent in understanding the business need and also explaining the various funding methods available to customers.
It goes without saying that you will have the ability to work within a busy sales team as well as being a natural presenter, a great relationship builder and be passionate promoter of MAN brand.
This is a fantastic opportunity for someone that has either worked in Used Van sales and keen to move into the Truck arena, or for someone that has previous Used Truck experience and has what it takes to join our team to take on your next challenge.
It is important to us to make sure we look after our employees and therefore we offer a competitive starting salary and commission with an OTE of £60k+. You will have access to our extremely attractive company car scheme, as well as other benefits such as private health care, a healthy contribution pension and 22 days holiday (with the opportunity to buy more).