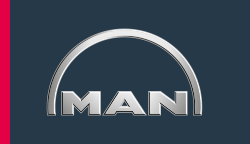 Repair and Maintenance Administrator
Location: Swindon
Salary: £18,000-£23,000
Hours: Full Time
Contract type: Permanent
Closing date: 30.06.2022
Job details
Are you a motivated individual with a strong attention to detail?
Have you previously worked in a busy admin function working towards key deadlines?
We are recruiting for a Repair & Maintenance Administrator to join our team in Swindon on a full time.
In this role you will work closely with internal and external customers providing administrative support with processing applications, contract set-ups, manual invoices, running system reports and carrying out general administration essential to the daily operation of the Repair and Maintenance administration team.
We are looking for an experienced administrator who would be flexible, adaptable and not afraid to work in a fast-paced environment. You'll work as part of a team but also need the ability to use your own initiative and manage your workload with great organisational skills. The successful candidate will need to communicate effectively with customers, key stakeholders and ideally have used systems such as SAP and Excel in a previous role.
It is important to us to make sure we look after our employees and therefore we offer a competitive salary + plus bonus. You will have access to our extremely attractive benefits scheme that includes perks such as private health care, a healthy contribution pension and 25 days holiday (with the opportunity to buy more), attractive employee car scheme to name a few.