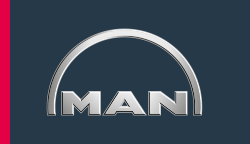 Personal Assistant to MD
Location: Hybrid working
Salary: Upto £36,000 plus benefits
Hours: Full Time
Contract type: Permanent
Closing date: 29.06.2022
Job details
Do you have experience of providing administrative support to MD/FD and HRD levels? Can you help produce confidential meeting materials including detailed reports, Board pack information and presentations to a high standard? Do you have a passion for writing, particularly with internal communications and have the ability to develop new and innovative content?
We are recruiting for an experienced Assistant to join on a full time permanent basis to support the Managing Director, Chief Financial Officer and HR Director to ensure the smooth running of the executive office. Although our main office is in Swindon, we operate a hybrid working model so you will have the flexibility to manage your diary as you see fit.
In this role, you will be expected to prepare reports by collecting and analysing information in details, whilst also being able to create and update high volumes of time-sensitive material such as proposals, specifications and drafting other documents at Board level. You will also have responsibility for managing existing internal comms items, as well as developing new content to suit a wide range of audiences.
There will also be a requirement for you to maintain the executive's appointments by scheduling and planning meetings, teleconferences and travel. We need someone that can gather, assemble and maintain contact information, forms, records and data, as well as ensuring the accurate preparation and circulation of correspondence. You will need to do all of this, whilst managing incoming calls and meeting requests.
In order to perform this role effectively, you will have worked at Assistant level before and therefore be naturally well organised, have a keen eye for detail and have the ability to multi task various opportunities, potentially all with conflicting priorities and agendas. Ideally, you will operate at degree level in terms of your ability to analyse data, write reports and produce presentations and correspondence to reach a wider and varied audience.
It is important to us to make sure we look after our employees and therefore we offer a competitive salary + plus bonus. You will have access to our extremely attractive benefits scheme that includes perks such as private health care, a healthy contribution pension and 25 days holiday (with the opportunity to buy more), attractive employee car scheme to name a few.