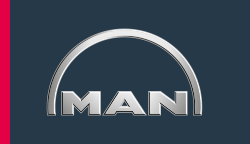 Parts Sales Executive
Location: Field Based - Scotland & NI
Salary: £25,000-£40,000 plus commission 10% of salary
Hours: Full Time
Contract type: Permanent
Closing date: 03.12.2021
Job details
Do you have experience within sales in a dealer or distribution environment?
Do you have experience of working within the automotive industry?
We are recruiting for a Part Sales Executive to join our team around the Bellshill, Fife, Broxburn, Grangemouth area on a full time permanent basis
In this role, you will work closely with the parts area managers to increase and develop Retail parts sales within an assigned region, maximising sales, profits and minimising costs. You will be responsible for the journey plan of customers across a range of branches and your main objectives is to increase part sales opportunities, with a particular focus on MAN genuine parts as well as all makes and trailer. To do this, you will need to maintain awareness of market trends in the Retail parts business and monitor what local competitors are doing within an assigned region to ensure we are remaining competitive in the market
In order to perform this role effectively, you will ideally have worked in commercial vehicles but as a minimum, have a background in the automotive industry. You might have even worked in sales in a dealer/distribution model so therefore have previous experience of using a CRM platform.
It is important to us to make sure we look after our employees and therefore we offer a competitive salary + plus bonus. You will have access to our extremely attractive benefits scheme that includes perks such as private health care, a healthy contribution pension and 22 days holiday (with the opportunity to buy more), attractive employee car scheme to name a few.