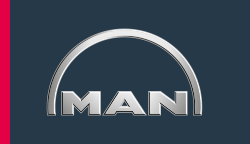 Parts Apprentice
Location: Sheffield
Salary: £16,000
Hours: Full Time
Contract type: Apprentice
Closing date: 30.06.2022
Job details
Are you looking to receive practical training to go alongside a Customer Service Apprenticeship? Do you want to join a leading manufacturer and learn on the job?
We are looking for apprentices to join our team in a variety of locations whilst studying for their apprenticeship in Customer Service.
You will join us for 3 years to learn the following skills:. To correctly interpret instructions from Parts Advisors or the Parts Manager.. To attend training and to keep abreast of the latest technical information which is circulated or displayed.. To accurately report and record work done.. To protect and maintain all tools and equipment by only using them in the prescribed manner and returning them to their place of storage immediately after use. To immediately report any loss, shortage, damage or malfunction of tools and equipment or if any additional tools or equipment are required to complete the repair.. To protect and take care of customers and the company's property.. To maintain allocated work areas in a clean and tidy condition and to remove all scrap etc. immediately upon completion of each repair.. To provide information, maintain records and carry out all duties in an accurate, efficient and timely manner.
In order to thrive in this role, it would be ideal if you had some experience of using Microsoft packages such as Excel and Outlook but this is not essential, as full training will be provided.
You will have a cool, calm, collected manner with a customer service focus, but most of all you will be motivated with a '€˜can do' attitude.