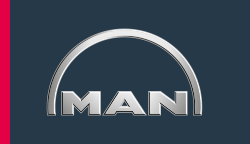 Head of IT
Location: Hybrid working
Salary: Competitive
Hours: Full Time
Contract type: Permanent
Closing date: 30.06.2022
Job details
Are you qualified in computer science, business informatics or similar? Do you have experience managing an international IT team? Are you used to operating at Head of or Senior Management role covering several locations?
We are recruiting for a Head of IT to join our team covering UK, Poland, Scandinavia, Czech Republic, Slovakia, Hungary and Ukraine, on a full time permanent basis. Although our Head Office is in Swindon, we work in an agile way and you will have the flexibility to manage your time and location of work accordingly as well as travel to all of the locations listed above including Germany.
This role sits in the '€˜IT Hub', a department that is responsible for IT support and coordination of international IT solutions for national sales companies within the MAN business for Europe-North & East region. The main objective for this role is to integrate all IT platforms for plan, build & run between the NSC / importers and the central sales IT areas, as well as realigning global IT services on the basis of a central governance & control model.
The role has accountability for the following, but is not limited to:
. Budget of approx. £12m and portfolio control in the area of responsibility for the countries of UK & Scandinavia & Eastern-Europe.. Establishment and control of an overarching IT governance process for all NSC / importers on IT topics (focus: infrastructure, applications, communication, collaboration). Development and coordination of a Retail IT service portfolio using a central EAM portfolio process (LeanIX). Development and control of projects for the implementation / support of local and comprehensive rollout and infrastructure projects in the NSC in close coordination with the central IT areas and the sales organization.. Planning of budgets for staff, projects and operations, ongoing monitoring of budget & compliance-rules in the entire IT life cycle within the IT hub responsibility. Steering and implementation of the requirements for the MAN application landscape with regard to structural security, compliance and standardization requirements.. Strategic and technological further development of the MAN IT architecture with a focus on technical and functional standardization as well as sustainable cost optimization for MAN as a whole.. Representation of the Retail IT functions in the MAN IT and sales committees (central and local). Including active collaboration with German '€" IT-Organizations (DE/EN).. Support with the digitization of MAN sales processes (central and local).. Holistic management and further development of a highly motivated international team.. Development and further development of employees within the framework of global fields of competence and an international orientation of the global teams.
In order to perform this role effectively, you will ideally have worked in a similar size organisation looking after multiple teams and stakeholders spanning across multiple geographies where you will have operated at a strategic level. You will need to have experience of managing budgets and costs, ideally be educated to degree level and given the scope of this position, a second language, preferably German, would be a huge advantage.
You will most likely have a high interest in innovation for IT technologies as well as international and agile project and team work and have a high level of entrepreneurial, analytical and conceptual skills. You will be a confident and pronounced leader, excellent teamwork skills for cross-departmental and international collaborations. You will need to be resilient, assertive and willing to travel to multiple countries on a regular basis.
It is important to us to make sure we look after our employees and therefore we offer a competitive salary + plus bonus. You will have access to our extremely attractive benefits scheme that includes perks such as private health care, a healthy contribution pension and 25 days holiday (with the opportunity to buy more), attractive employee car scheme to name a few.