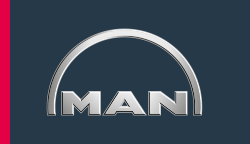 Financial Accountant
Location: Hybrid working
Salary: Upto £60,000 plus benefits
Hours: Full Time
Contract type: Permanent
Closing date: 05.07.2022
Job details
Do you have a strong working knowledge of IFRS? Do you have experience of leading financial audits?
We are recruiting for x2 Accountants to join our established Finance team on a full time permanent basis. Although our Head Office is in Swindon, we work in an agile way and you will have the flexibility to manage your time and location of work accordingly.
In this role you will be responsible for:
. Preparing all group reporting on time with accuracy following the monthly reporting timetable and other requests.
. Completion of statutory tax declarations e.g. CT, VAT.
. Conversion of accounts from IFRS to UK GAAP and preparation of statutory accounts with all supporting backup for local audit and lead the local audit for stats.
. Monthly balance sheet reconciliations completed on time to IFRS accounting standards and group accounting policies.
. Maintenance of IFRS 16 ledgers, contracts and group accounting system, ensure relevant contracts are up to date and reported with accuracy.
. Oversee the cash desk procedures for our branches and uphold the internal guidelines to ensure our financial compliance and accuracy. Challenge the business where necessary.
. Preparation of reconciled balance sheets in accordance to IFRS accounting standards investigation and resolving anomalies as they arise.
. Shared process of payments for the company, upload into the bank and release.
. Align with controlling and instruct where needed to comply with group accounting policies.
. Develop accounting processes and contribute to MAN user guides for finance.
In order to perform this role effectively, you will be technically strong in IFRS matters, have experience of managing mass amounts of data and ideally a knowledge of corporation tax and VAT. You will operate at a high level, ideally with a background in group consolidation where your ACCA/ACA qualification will benefit you. Although not essential, being a German speaker, having experience of working with a shared service centre and SAP would all be skills that would largely benefit this role.
It is important to us to make sure we look after our employees and therefore we offer a competitive salary + plus bonus. You will have access to our extremely attractive benefits scheme that includes perks such as private health care, a healthy contribution pension and 25 days holiday (with the opportunity to buy more), attractive employee car scheme to name a few.