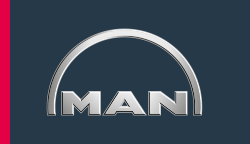 Compliance Officer
Location: Field Based - UK
Salary: Competitive
Hours: Full Time
Contract type: Permanent
Closing date: 31.12.2021
Job details
Do you have previous experience of working in an international organisation with a focus on compliance? Do you have strong working knowledge of balancing compliance risks against business benefits?
We are looking for a Compliance Officer to join our team based in the UK (ideally located near one of our main dealerships) covering the UK and Scandinavia on a full time permanent basis.
In this role, you will be developing and maintaining a culture of integrity and awareness of Compliance issues, whilst also understanding the main aspects of business model and market environment, including main customers, purchasing and distribution channels. You will be expected to advise and work closely with senior management and all other functions to identify, manage, mitigate and solve compliance issues and risks. As this role will cover the UK and Scandinavia, it will be imperative that you will work closely with other MAN compliance officers and all members of the Compliance organisation within the MAN group. You will also be responsible for promoting the proper handling of hints regarding potential Compliance violations and its direction to the appropriate channels within the organisation. Your main areas of focus will be on Anticorruption, Antitrust, White Collar Crime and Anti-Money Laundering so you will need to advise the business in these by regular communication and training.
We are looking for someone to join that has worked in a similar environment, preferably with a law degree and it would be a real advantage if you had a knowledge of German but this is not essential. You should have strong analytical skills regarding compliance risks and business issues. It is essential that you are a strong communicator and the skills to gain trust and confidence from your stakeholders as well as being able to defend decisions made in complex and sensitive situations.
It is important to us to make sure we look after our employees and therefore we offer a competitive salary + plus bonus. You will have access to our extremely attractive benefits scheme that includes perks such as private health care, a healthy contribution pension and 25 days holiday (with the opportunity to buy more), attractive employee car scheme to name a few.