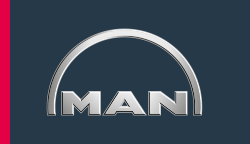 Administrator
Location: Manchester
Salary: Up To £20,000 & Retention Bonus
Hours: Full Time
Contract type: Fixed Term
Contract length: 12 Months
Closing date: 19.08.2022
Job details
Are you a strong administrator that is methodical and has the passion to learn?
Do you want to join a busy aftersales department in Manchester?
We are looking for an Administrator to join our Aftersales Team in Manchester on a full time fixed term basis for 12 months.In this role, you will provide administration support for the department,to meet monthly targets and budget objectives in an efficient and timely manner.
In order to be successful in this role, you will need to have good organisation skills as well as good communication skills, as well as being a team player with the ability to use your own initiative.You should be flexible, adaptable and not afraid to work in a fast-paced environment.
Responsibilities include:
To correctly interpret instructions from the job card / repair order to assess and maximise the revenue capacity to achieve the Aftersales departments budget objectives.
To advise Service Manager and Supervisory staff where Technicians fail to achieve standard repair times.
To achieve all company and personal KPI's and maintain focus on all company financial objectives within given responsibilities.
To produce all Service Department invoicing in an accurate, timely and efficient manner.
To raise and submit warranty and R&M claims through the DMS system to the Manufacturer
To maintain all administrative filing in an accurate, timely and efficient manner.
To request and attend training and to keep up to date with the latest technical information that is circulated or displayed.
To support the Department in dealing with incoming telephone calls and attending to customer enquiries.
To ensure compliance and show commitment to all laid down procedures and company directives.
To undertake such other tasks as may reasonably be required. These may include liaising with customers, working outside normal hours, supervising and instructing trainees, acting as Service Receptionist, etc.
To maintain the Parts Department standards, adhere and uphold all ISO9002 requirements
To provide information, maintain records and carry out all duties in an accurate, efficient and timely manner.
To undertake such other tasks as may reasonably be required.
To enhance the image and reputation of the company whilst supporting its commercial interests.
To comply with good health and safety practice, all statutory requirements, company policies and standard procedures
Invoicing your set target hour each working day
It is important to us to make sure we look after our employees and therefore we offer a competitive salary plus bonus.You will have access to our extremely attractive benefits scheme that includes perks such as private health care, a healthy contribution pension and 25 days holiday (with the opportunity to buy more), attractive employee car scheme to name a few.