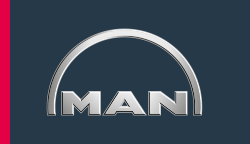 MAN. Now with a Van.
Launched in the UK in 2017, the MAN TGE light commercial range is award-winning, in strong demand and has much more potential to realise.
Join us here and you'll be part of a small team with big ambitions, working with and sharing the knowledge of colleagues across the business and supported by all the training and development you need to take advantage of the opportunities that are growing as fast as we do.
Financial benefits

£1,000 referral bonus

Contribution pension up to 8%

Yearly bonus

Full sick pay

Career development

Multiple salary finance products

Life Cover

Mortgage Overpayment

ISA saving scheme

Loan Car Scheme

Full holiday pay
Lifestyle, health & wellbeing benefits

25 days' holiday

Gym Membership

Cycle to work scheme

Used Car Scheme

Virtual GP

Health Cash Plan

18% Ducati Discount

Free Flu Jab vouchers

Employee assistance programme
What's made me proud?
Working for an OEM was a career aspiration of mine.
I have really found my confidence and stride at MAN. I can't imagine thriving like this anywhere else!
Georgina – Van Sales Specialist, Sales
Meet Georgina
What's made me proud?
The birth of my daughter
Finally selling to a customer I had chased for 18 months.
Simon – TGE Light Commercial Vehicle Specialist, Sales
Meet Simon