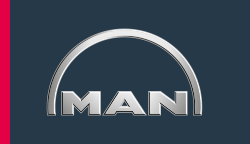 PROUD TO LOOK AFTER OUR PRIDE
A heritage of precision engineering and a reputation for innovation are at the heart of what we do. And while those qualities have got us this far, its our people who are the real pride of MAN.
So we support and encourage them, ensure they can work confidently and comfortably, empower them to be the best they can be and to see how they can be even better – evolving technology and a growing business mean there are always opportunities to learn.
Our People & Culture teams enjoy the same culture of change and continuous improvement. And as they support our teams across the UK from everything such as everyday payroll to more ambitious promotions, we support them to grow their P&C knowledge in line with industry best practice and to find their way, whether in a generalist or specialist role.
We're proud to look after our people and we'll look after you too.
Financial benefits

£1,000 referral bonus

Contribution pension up to 8%

Yearly bonus

Full sick pay

Career development

Multiple salary finance products

Life Cover

Mortgage Overpayment

ISA saving scheme

Loan Car Scheme

Full holiday pay
Lifestyle, health & wellbeing benefits

25 days' holiday

Gym Membership

Cycle to work scheme

Used Car Scheme

Virtual GP

Health Cash Plan

18% Ducati Discount

Free Flu Jab vouchers

Employee assistance programme