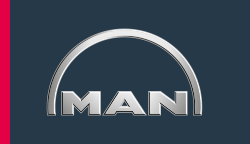 JOIN US AT THE FOREFRONT
IT underpins everything we do, across the UK and around the world.That makes opportunities like these some of the best in the business, working with technology at the forefront of innovation. You'll also thrive on making sure your colleagues across the business can work as efficiently and effectively as possible, minimising downtime and maximising customer satisfaction.
And you'll do it all as part of a dedicated, determined team who work together to not only get the job done, but also look ahead to see how we can work even better together.
We're proud of where we are, where we're going and what we do. And you will be too.
Financial benefits

£1,000 referral bonus

Contribution pension up to 8%

Yearly bonus

Full sick pay

Career development

Multiple salary finance products

Life Cover

Mortgage Overpayment

ISA saving scheme

Loan Car Scheme

Full holiday pay
Lifestyle, health & wellbeing benefits

25 days' holiday

Gym Membership

Cycle to work scheme

Used Car Scheme

Virtual GP

Health Cash Plan

18% Ducati Discount

Free Flu Jab vouchers

Employee assistance programme
What's made me proud?
My two children
My 8-year-old son corrects people on their pronunciation when clarifying that Mummy works for M.A.N not man.
Michelle – Business Process Manager, Business Support
Meet Michelle