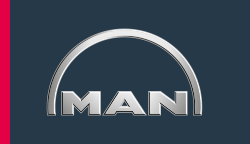 Get to know us
We're proud to launch our brand new careers site.
We're extremely lucky here at MAN in the fact that we have some pretty exceptional people working for us. It's something that we never underestimate, but in order for the business to continue going from strength to strength, we need more people on board. We've got a huge range of roles nationwide and we're looking to fill these positions with like-minded people.
We decided that in order for us to fully understand exactly what it feels like to be a part of MAN, the best thing to do would be to ask the people who are working here so they could explain first hand exactly why it's such a great place. After all, they're the ones with the answers. So we did just that. And what they told us was how much they loved the products and the brand. They said that they loved the teamwork which seems to be prevalent right across the business. The opportunity for career development was also high on the list, but the word that kept coming up time and again was pride. They had a tremendous sense of pride.
We decided that that was exactly what we should tell other people. If our colleagues are proud to be part of MAN, then we should encourage others to 'join the pride'. And so that's the message we decided to take out to potential employees.
The next thing we did was to really involve our people and asked them to tell us what made them proud. Not just inside work, but also outside. We had a great response and lots of the team wanted to help out by getting involved in both photoshoots and videoshoots across the country. The outcome was a powerful piece that we're proud to be launching in the form of a careers site. You'll be able to see just what they said about MAN and what makes them proud. And it's all in their own words. You'll get a great understanding of what it's like to work here and you'll be able to search for current jobs and register for email alerts.
We're truly proud of our new careers site – and of what we offer as an employer. Hopefully you'll see why. We also hope you'll want to join us too.
Join the pride.