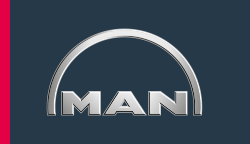 Want to stay one step ahead in your career? Become an apprentice.
There's more than one way to start your journey with us, and luckily, all roads usually lead to the same destination. Joining our pride. If you've been thinking about taking the next step for starting your career, then an apprenticeship could be a great way to get you to where you want to be.
We're passionate about setting high standards for ourselves and our apprentices; that's why we take part in steering groups to help shape apprenticeship standards. We spoke to Simon Eddie, Training Apprenticeship Manager, to find out more about what an MAN apprenticeship could mean for you. Hint – we've trained 2,000 apprentice graduates since 1996, so you can be sure that completing one will make yourself, and us, proud.

Earn as you learn
For some of your friends, university will be the only option on their minds when leaving school. If this isn't the case for you, you're not alone! Not everyone has the same ambition to continue their traditional education, especially when there's a chance to earn as you learn. Simon has seen first-hand how motivating this can be – the majority of us would rather not start our career carrying a huge loan, after all!
"Our apprentices value the chance to gain not only theoretical knowledge and support from one of the largest companies in the commercial vehicle industry, but to get hands-on and fast-track their career. They tell me that had they been at university and not with us, there wouldn't have been the opportunity to gain career experience or receive a salary until after graduation."
Unlike graduates, you're less likely to struggle to find a job with an apprenticeship. While there are no promises, you can be confident that you're increasing your chances and that the latest standards you're learning will put you in good stead for when the right role comes along. You can avoid surprises with an apprenticeship – you'll already have the industry skills you need without any loans. You're one step ahead.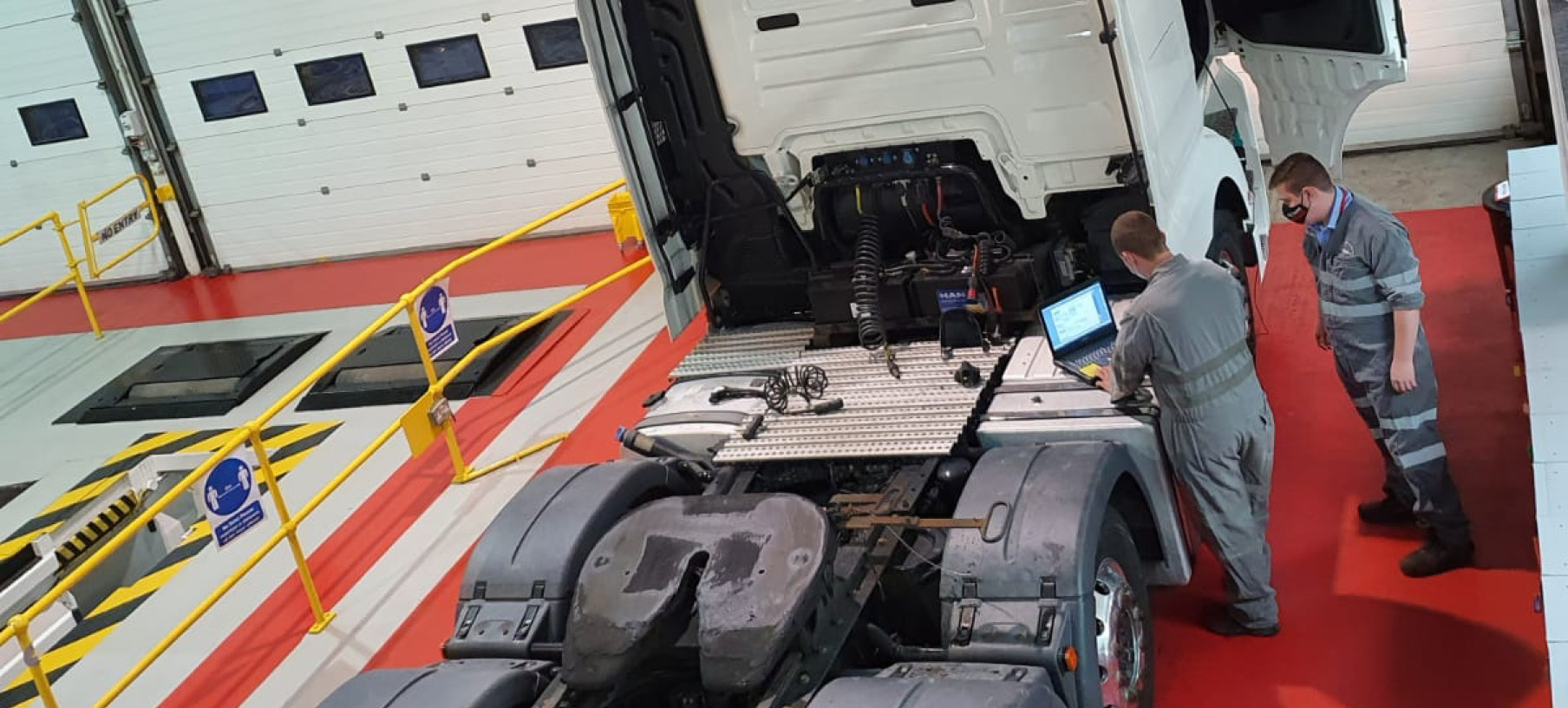 One size doesn't fit all
When it comes to apprenticeships, we believe in a personal approach. We know that everyone has different passions and skills, so we have different types of apprenticeships. Remit deliver the apprenticeship programme on our behalf – they teach the Technical side of the apprenticeship at their Automotive Academy in Derby, but everything you learn is very much MAN at heart. We design everything to tie in with our business requirements so that what you learn is relevant to what we're looking for. With us, you're set up for success. So, what apprenticeships are there?
Taking centre stage are our Technical Apprenticeships - did you know that many of MAN's leadership team members started as a Technical Apprentice? You can stay as a Technician or move into a different role as they have; the choice is yours. We also have Business Support Apprenticeships, where you work anywhere in the business that needs admin support. That's not all. We also have a new apprenticeship coming soon! Whichever apprenticeship fits your aspirations, there's always work experience before accepting a role to make sure it is the right fit.
At Level 3, Technical Apprenticeships take three years, but Business Support can last two or three years and how long you feel you need to complete also plays a factor. In Business Support, you get to work with other apprentices and learn from their experiences as you go on a pathway to explore different business areas. For Technical, you'll learn through virtual, classroom & practical blocks at Remit Academy. You will be assigned a mentor who reviews your work and progress continuously. There's a formative assessment to go to year two and then year three. It all culminates in showing off your talents at the end point assessment…don't worry, you'll be well supported all of the way.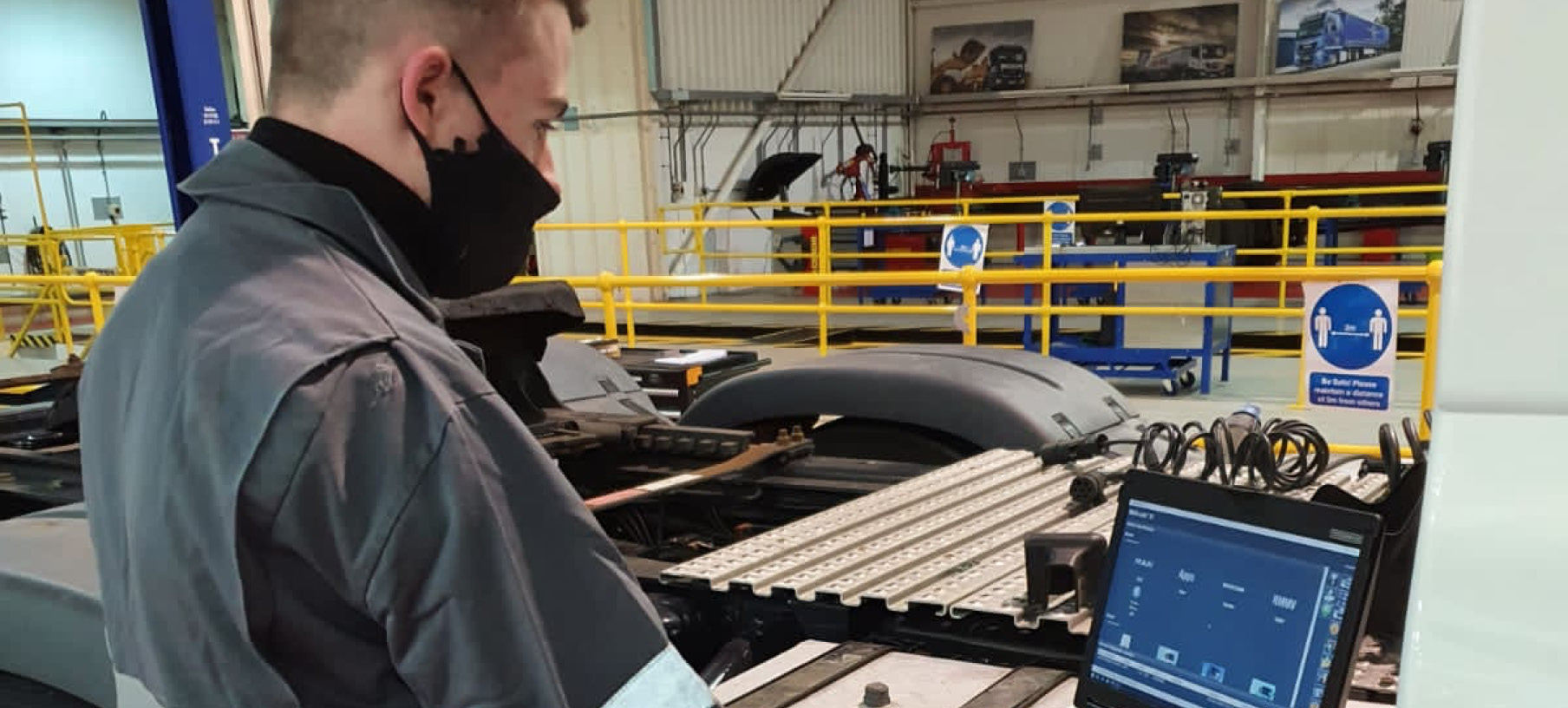 An unmissable opportunity
We believe in developing talent and letting apprentices know how much we value them. We'll only hire apprentices that we can train to a high standard because, for us, it's all about quality, not quantity, and identifying key stars coming through from college.
"We want the best people, and we won't hesitate to put them forward for a National Skill Show award if they have the potential." Says Simon. "It's not all about skillsets, but enthusiasm too. Because technology and our industry are always evolving, everyone is learning. Being an apprentice allows you to start your career in real-time. Like Ernest Hemingway said, 'We are all apprentices in a craft where no-one ever becomes a master'. Think of your career and apprenticeship as a journey. Because electric vehicles are more prominent due to Government targets around carbon neutrality, our apprenticeships now cover this, and technicians are relearning. We're constantly upskilling and adapting together."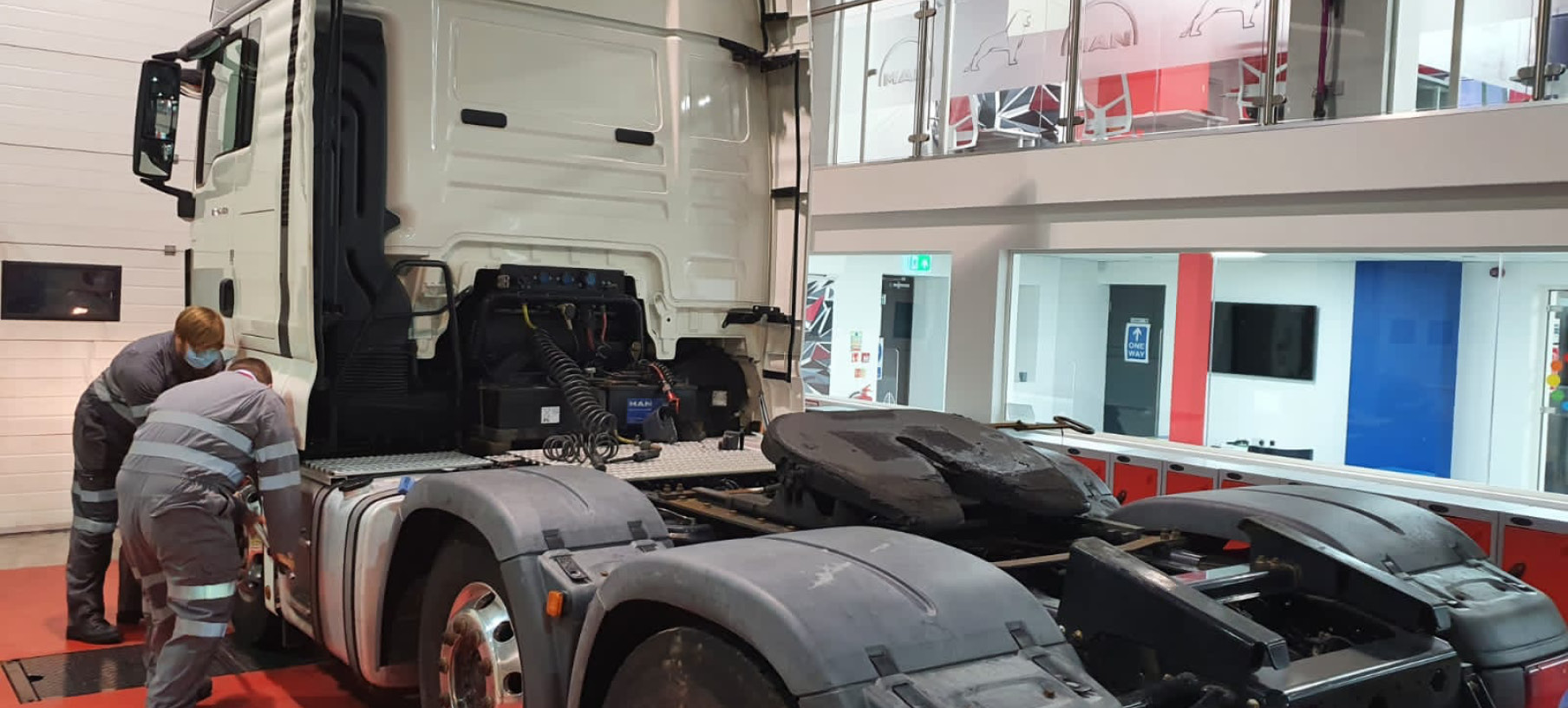 Beyond your apprenticeship
Once you've gained the skills, understand the theory and know that your role is one you're passionate about, the sky is the limit for what you can achieve in your career. Even Simon was once an apprentice. He went on to join a MAN workshop for three years and quickly saw the opportunity to move into a Customer & Technical Support Manager role. This goes to show that you really can progress as an apprentice, and there's no fixed route to success.
Gaining an apprenticeship opens plenty of doors – and we have people in our pride who can prove it. For example, Naomi completed a Business Support Apprenticeship. "She enjoyed her time within Marketing so much that she went after – and gained! - a role there after her apprenticeship. Naomi was able to understand where she wanted to be, which is the beauty of an apprenticeship in Business Support. You could go anywhere in the business."
MAN Truck and Bus UK and its Network members need great people like you in order to secure our future, this industry has an array of opportunities available and can offer you genuine job security in return.
At MAN, we believe that apprentices are the future and an important part of our pride. Fiind out more about our apprenticeship job opportunities here.
Our community
With 65 dealers and customer support centres throughout the country and our around the clock roadside emergency service #Mobile24 being just a call away, you can guarantee we're always here for you: Find out more: bit.ly/3Xv2Pu8
Painting the UK Green. Great to see the Neoplan Tourliner in Flixbus Green on the cover of Coach and Bus Week. This is one of two new vehicles operated by Hearn's Coaches FlixBus
Do you come from a truck sales environment? Do you have what it takes to join our salesforce and work for a major truck manufacturer? Check out further job details:
Fahren für Deutschland | MAN Truck & Bus verteilt Ritter Sport Schokolade an Berufskraftfahrende>
Watch video
Modelljahr 2024 | Front Detection und EBA Plus an unserem Truck>
Watch video
Ohne uns Fahrer läuft nichts>
Watch video