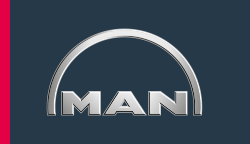 Finance is changing – how to be part of the change
Finance is changing – how to be part of the change.
Our finance team is undergoing some exciting changes at the moment and we are looking for new talent that would like to join our pride.
Due to some internal movement, we have an opportunity for someone to join our team as a Finance Business Partner, working with our Used arm of MAN. This role will enable someone with previous business partnering skills to maintain financial control for the Used business, including working on balance sheet reporting, risks, budgeting, forecasts and yearly planning, to name but a few.
Secondly, we have a role looking at all of our Financial Reporting within MAN. This role reports directly into the Head of Accounting and Controlling and is a pivotal role for the Finance team. Its main area of focus includes CAPEX as well as key month end responsibilities. An astute Reporting Manager will interact with senior members of the business advising them of the financial situation of their business area as well as having strong connections in our Group Accounting team in Munich.
Both roles create really great opportunities for experienced finance professionals to join us, as we embark on our next journey.
To hear more about the roles and what to expect when joining MAN please click here
Our community
Major Investment: MAN Truck & Bus UK opens five dealerships across Central England. In January 2021 MAN Truck & Bus UK Ltd announced the purchase of the HRVS Group and, in so doing, acquired five dealerships located across Central England: Ripley, Stoke-on-Trent, Sheffield, Scunthorpe and Sleaford, as well as a customer workshop in Burton upon Trent. David Littlejohn, Head of Branches UK, MAN Truck & Bus UK Ltd, said: "We're pleased to announce that the acquisition is now complete and the five sites are now an integral part of MAN Truck & Bus Ltd.'s wholly owned dealer network. "We're also very pleased and hugely excited to be welcoming the dedicated and highly experienced colleagues from across all the sites to the MAN Truck & Bus family. This acquisition is of major importance to our business as it both strengthens our network footprint and further ensures our presence in several key strategic locations." The new locations, now known and trading as: MAN Truck & Bus Ripley, MAN Truck & Bus Stoke-on-Trent, MAN Truck & Bus Sheffield, MAN Truck & Bus Scunthorpe and MAN Truck & Bus Sleaford increases MAN Truck & Bus UK Ltd.'s wholly-owned branch network, which now numbers 21 vehicle service and sales locations nationwide.
Steering components, shock absorbers and air springs all play a vital role in the drive and handling of your vehicle. Using #MAN Genuine parts is the only way to enjoy optimum reliability and minimum downtime - and all with 15% off. Find out more: https://bit.ly/2UEhg42
Are you a qualified HGV Technician looking for a new opportunity for one of the big 6 truck manufacturers in the UK? Do you have previous experience of working with HGVs, ideally in a workshop environment? Here at MAN Truck & Bus we are looking for an experienced HGV technician to join our depot in Bellshill. https://careers.man.co.uk/search-jobs/hgv-technician-job-bellshill-473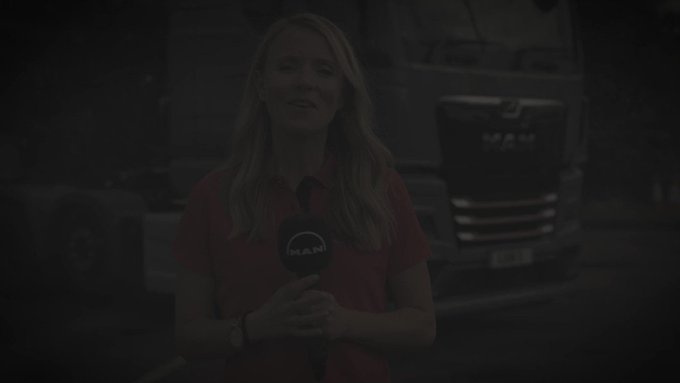 The new #MANTGXIndividualLionS is packed with safety features like the blind spot assistant as shown in our latest episode of 'In the Driving Seat'. Find out more about the Individual Lion S on our website: https://t.co/8zDgoiOZSg #IntheDrivingSeat https://t.co/H9sOHI5fkw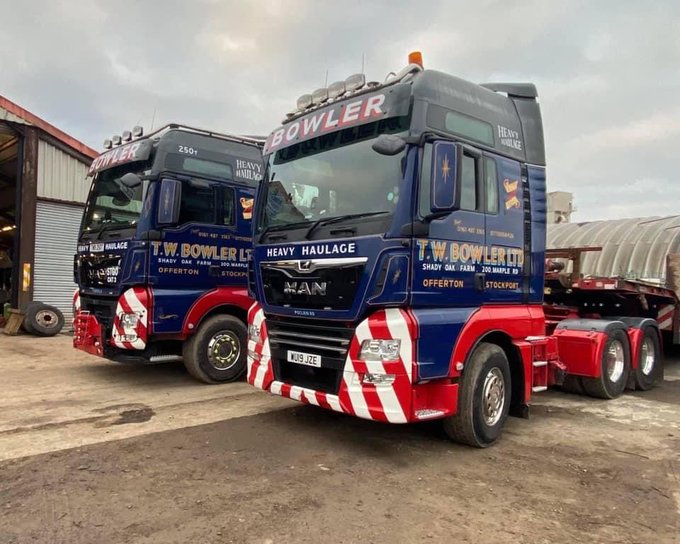 Two of TW Bowler Ltd's Heavy Haulage #MANTRUCK tractors at rest. Established in 1950 and 4th generation family run, TW Bowler specialise in providing specialist heavy haulage transport solutions across the UK and into Europe. https://t.co/m2aT4cx8PF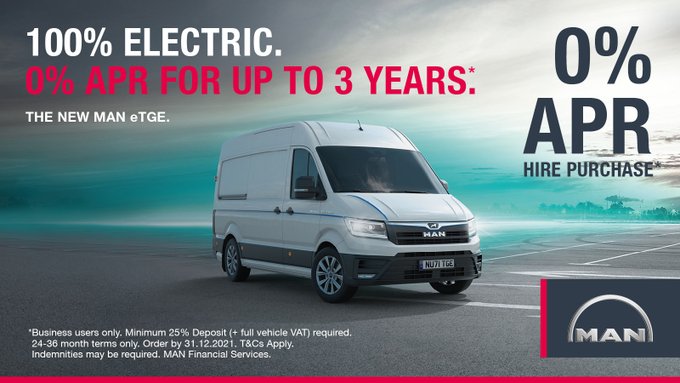 It's time to go electric as our powerful new all-electric eTGE is available with up to 3 years 0% APR until 31 December. For more information please email enquiries@man.eu or visit our website here: https://t.co/rUr3FwLjyX https://t.co/FLlGrPybM0