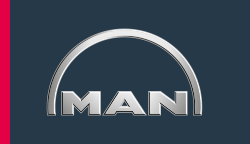 Finance is changing – how to be part of the change
Finance is changing – how to be part of the change.
Our finance team is undergoing some exciting changes at the moment and we are looking for new talent that would like to join our pride.
Due to some internal movement, we have an opportunity for someone to join our team as a Finance Business Partner, working with our Used arm of MAN. This role will enable someone with previous business partnering skills to maintain financial control for the Used business, including working on balance sheet reporting, risks, budgeting, forecasts and yearly planning, to name but a few.
Secondly, we have a role looking at all of our Financial Reporting within MAN. This role reports directly into the Head of Accounting and Controlling and is a pivotal role for the Finance team. Its main area of focus includes CAPEX as well as key month end responsibilities. An astute Reporting Manager will interact with senior members of the business advising them of the financial situation of their business area as well as having strong connections in our Group Accounting team in Munich.
Both roles create really great opportunities for experienced finance professionals to join us, as we embark on our next journey.
To hear more about the roles and what to expect when joining MAN please click here